We recreate classic American comfort food in a way that you've never seen before. We take only the best fresh and local ingredients in order to prepare food that you already love, that takes you to that cozy place, with our special Evil Czech twist and a good dose of originality.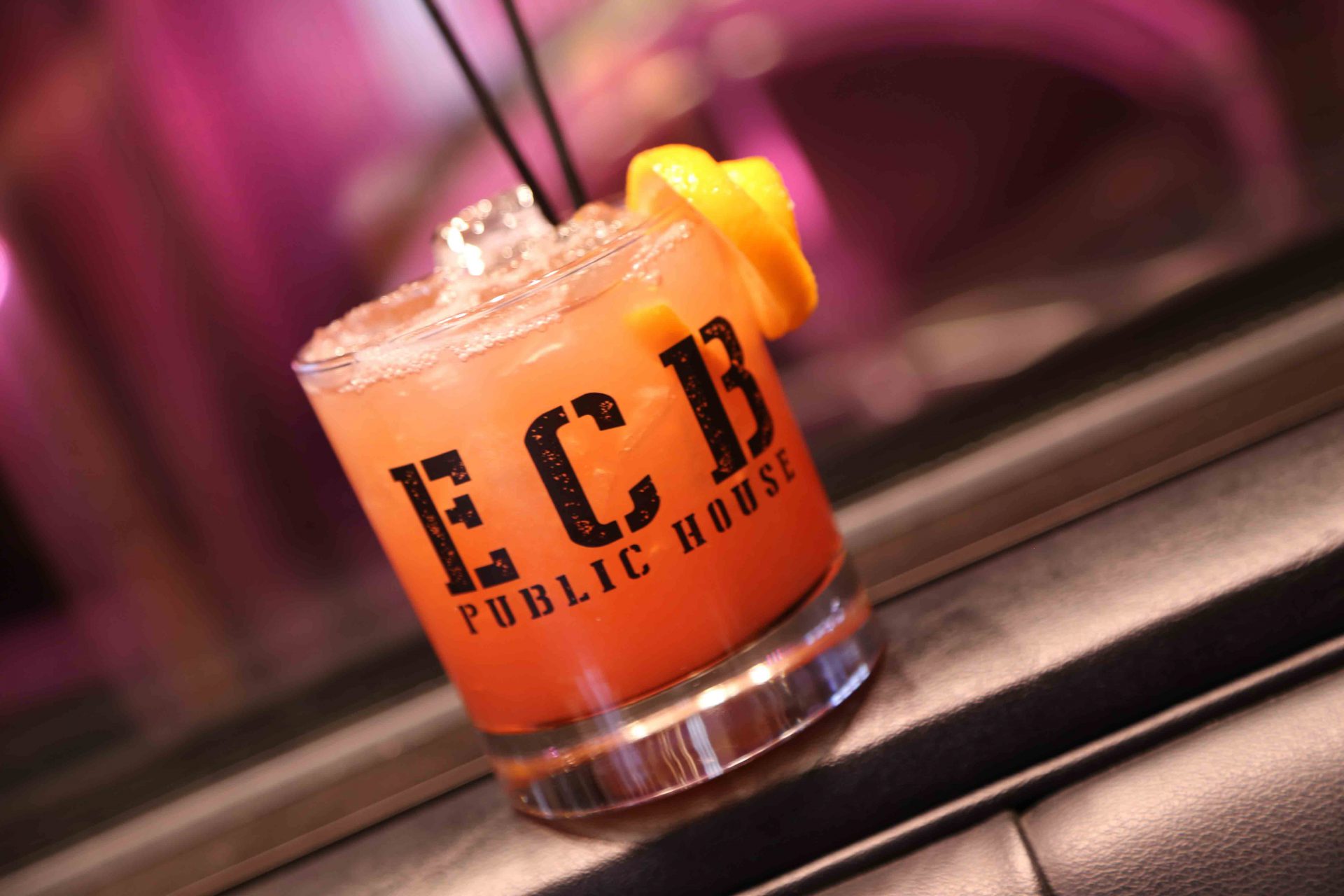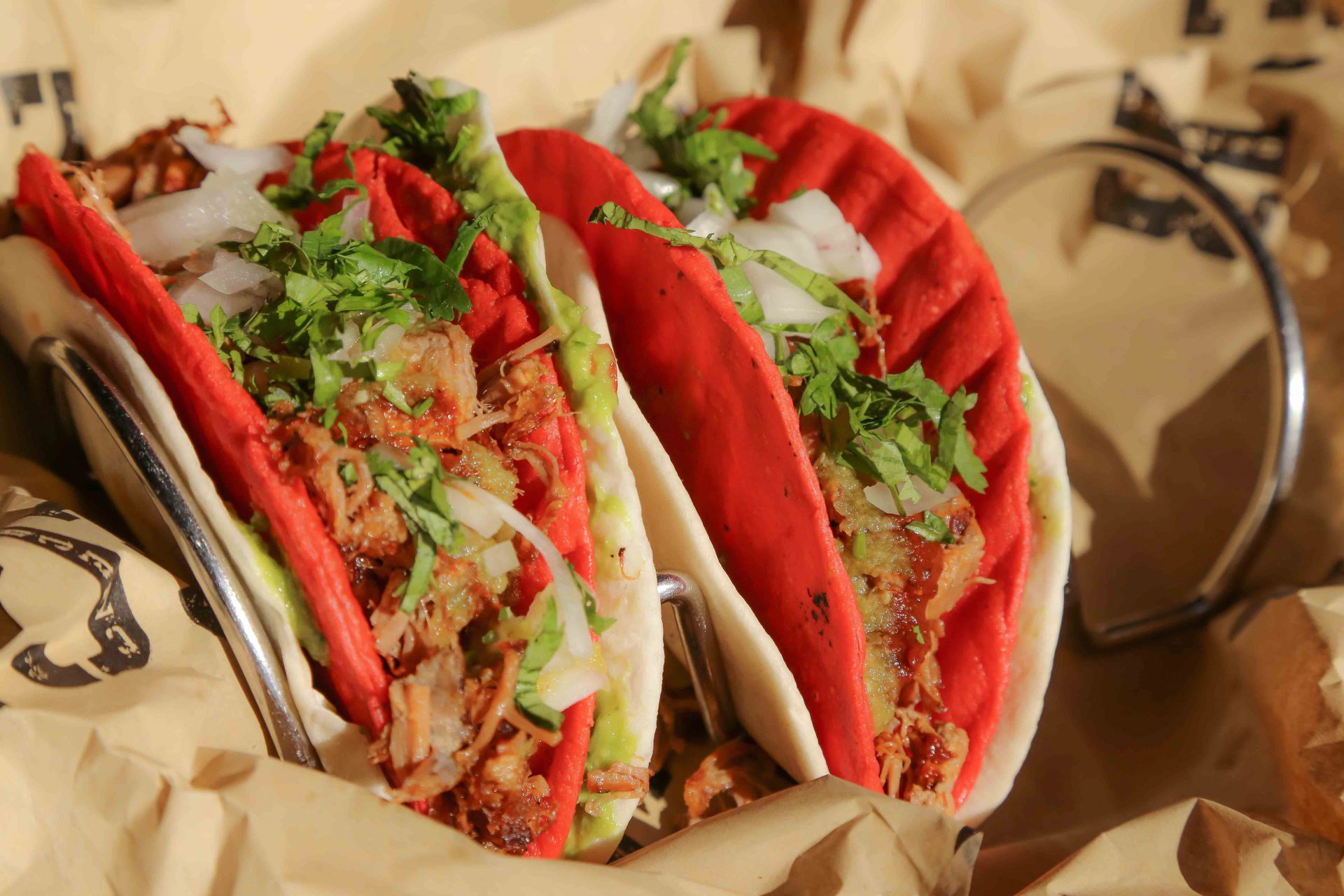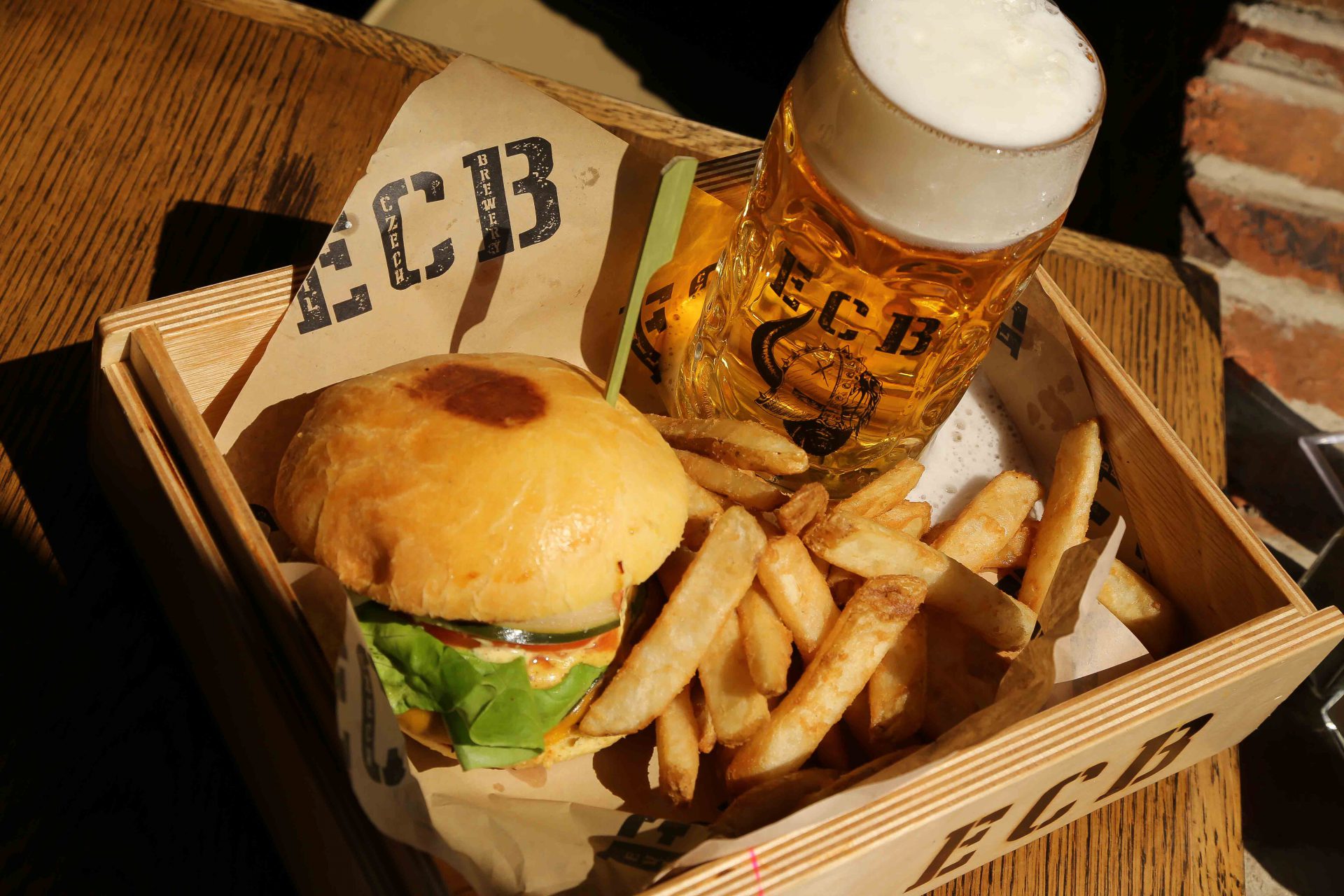 The Evil Czech has specials for all hungers and occasions. From the best way to start your day to the chance of trying all the best we have to offer. Pick yours and let's have some fun!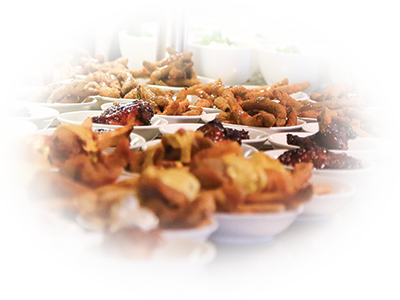 Adults $12.95 • Kids(5-12) $7.95 • Kids Under 5 FREE
Our small plate lunch buffet featuring the brewery's entire regular menu in bite-size form. This includes 4-inch gourmet burgers, quesadillas and woodstone pizza, single smoke-fried wings, salads, desserts, and much more, for you to pick and choose. The best option for when you only have an hour or so to eat. An all-you-can-eat buffet every weekday and Saturday.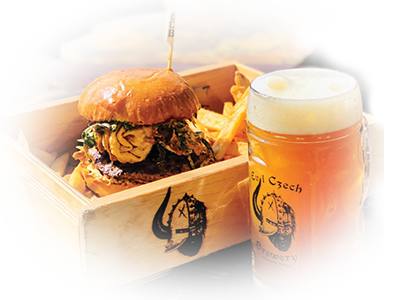 It's Monday and what better way to get your week going than choosing from any of our signature ECB burgers, coming in hot with beer battered fries and a pint of local craft beer? Yeah, we know! And how about that, the Burger Box Monday starts at just $11.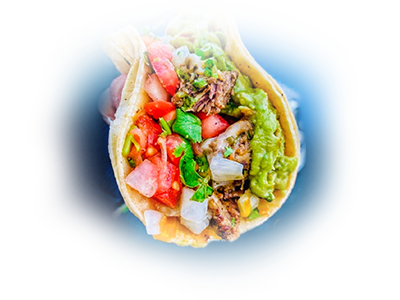 It's the classic that keeps on giving, guys! Join us every Tuesday for our delicious street style tacos starting at $3 and pair it with your favorite brew for a real culinary treat. Feeling adventurous? C'mon, let's grab some tacos!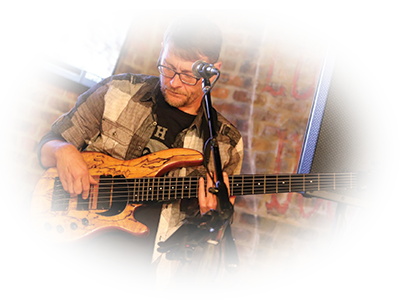 Wild Wednesday!
Cocktails & Live Music
Time to party Evil Czech style, friends! Wild cocktail specials every Wednesday accompanied by live music from various local artists, taking your meal to a whole new level of awesome. A perfect pair to help get over that weekday hump! #WildWednesday #ECB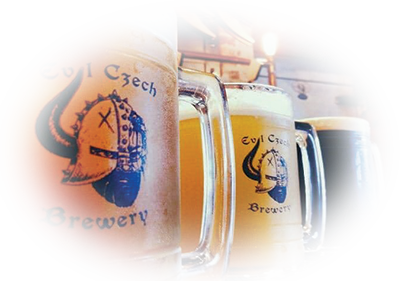 Come out to try some of the new experimental EVIL beers that the brewery warriors here are making. Pair one of Chefs custom appetizers designed specifically for our brewers small batch creations. The brew and the bites change weekly. You can be part of the fun too, just let us know if there is a new one you've been wanting to try so we can add it to our future lists! *This event is subject to availability.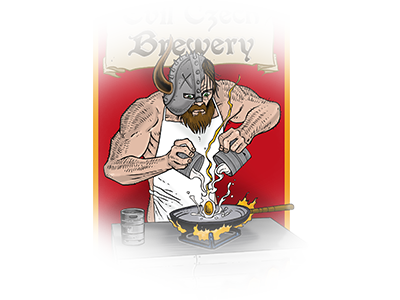 10AM – 2PM
A brunch buffet offering small plates of all the restaurant's normal menu items, plus a few EVIL breakfast dishes to spice things up. Enjoy one of our craft home brews or ask about a specialty cocktail, and your hangover will be cured in no time! Dr. Evil Czech recommended!